We pride ourselves on providing all the services you would expect of a 5 star livery yard.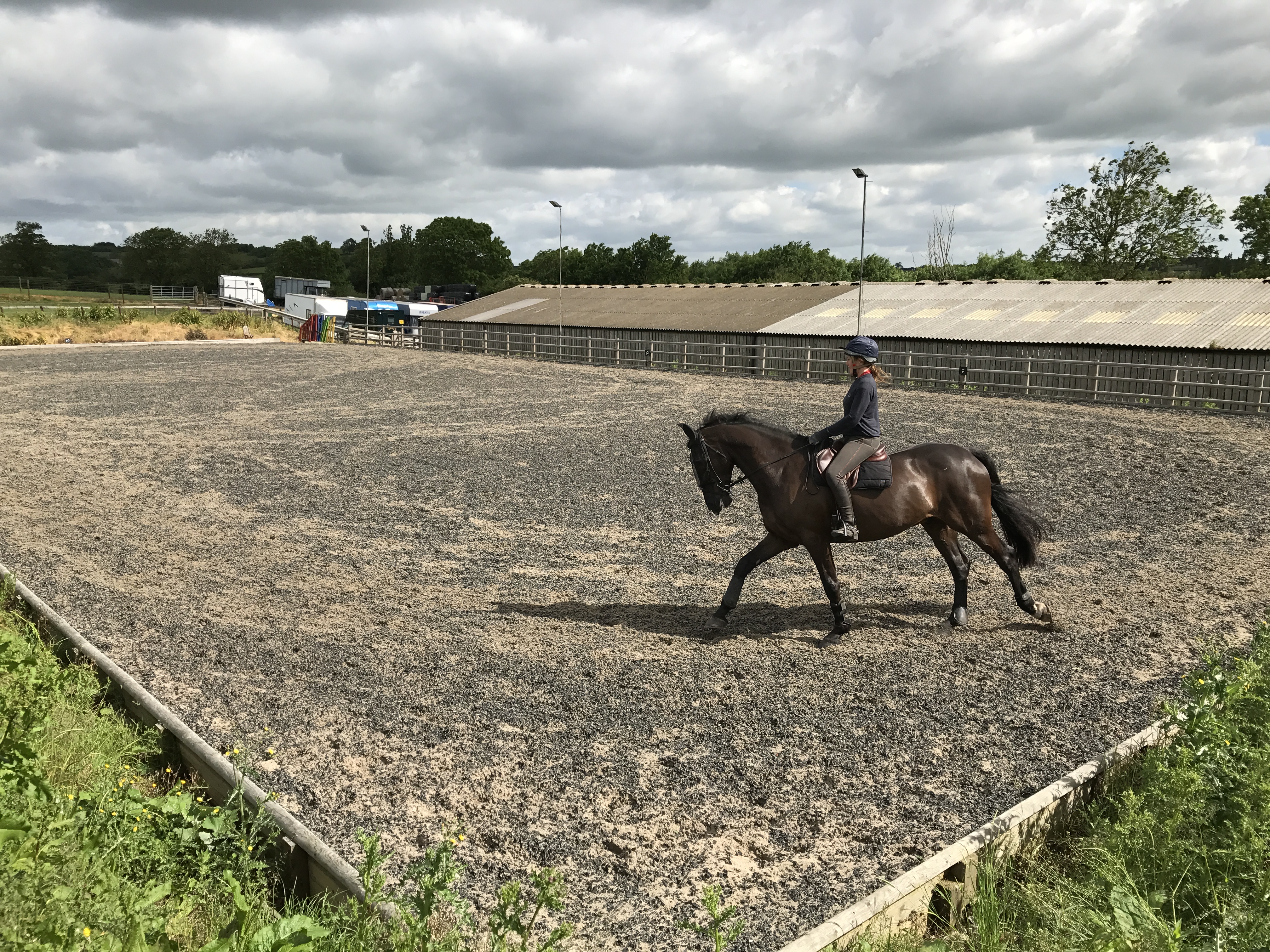 Livery in Leicestershire
Livery in Leicestershire based at Spinney View Farm, Hallaton. The newly established facility is beautifully presented and maintained to the highest standard.  Set amongst 100 acres of pasture, located on the South Leicestershire / Rutland border which offers stunning views over the Welland Valley and perfectly positioned within a network of local bridleways, convenient for the Fernie Hunt country and close to the Cottesmore, Quorn and Woodland Pytchley country. It is also, ideally situated for easy access to the A47, A14, M11, M1 and M6. Spinney View offers a menu of livery options depending on your requirements and budget : Part Livery, Full, Hunter and Competition Livery; and summer 24/7 grass turnout. P
Hallaton is also famous for the bottle kicking ritual and "Hare Pie Scramble", which take place usually on Easter Monday.
Spinney View Farm Livery
Spinney View Farm is a professional family livery yard, for all aspects of horse management, owned and managed by myself and my husband John with the help of our three children and my team. We have applied ourselves over the last few years to create a dynamic livery yard which boasts some of the best facilities in the area. We pride ourselves on providing all the services you would expect of a 5 star livery yard. You will find our team, helpful, approachable and friendly. We can guarantee your horse will receive first class care each and every day, tailored specifically to their needs.
I have been riding and producing horses for over 25 years, predominantly in the Hunting and Racing industry, having successfully won numerous Point-To- Point races with my home produced Noble Affair. Please take a look at my website and feel free call for a chat or arrange to come and view Spinney View Farm.
Absolutely first class livery yard, the only place I've ever been where the care gave me complete peace of mind. Lisa is a real horse woman and her attention to detail is top notch.
....
Found the farm by accident and what a lovely accident it has turned out to be !!! Amazing place for horses and ponies. Made to feel very welcome by everyone. Would recommend to others!
....
I would thoroughly recommend Spinney View Farm Livery. The care, facilities and turnout are excellent with every horse and owner's individual needs and circumstances accommodated. Lisa and her staff are very experienced, professional and helpful.  There is a lovely quiet calm and friendly atmosphere. Definitely 5 star. I moved my horse there after two serious accidents which had really dented my confidence. We have never looked back since being at Lisa's and are back to enjoying our riding and the lovely hacking around Hallaton.
....